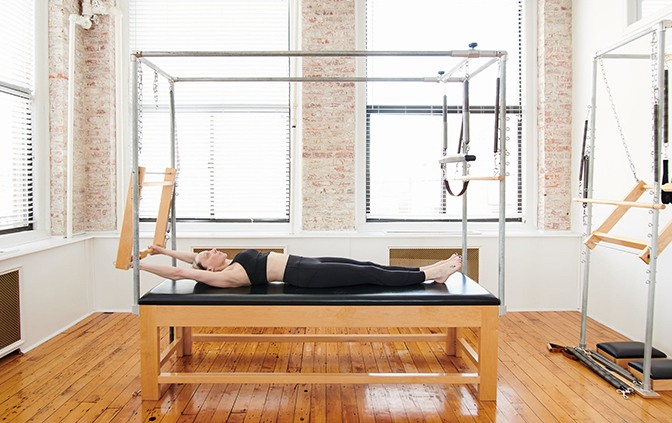 You found me! Welcome to my blog! My name is Erica Christ and I am the founder and owner of EC Wellness in Port Chester, NY. Seven years ago, when I first opened my studio, I wanted to offer clients the ultimate private Pilates experience: focus and detailed attention without distraction. It turned out, this mantra evolved into much more. My space quickly became a place for clients to learn about wellness and what it actually means.
For the past 20 years, I have lived and breathed wellness and love to share what I have learned and experienced. My passion goes beyond nutrition and fitness. To me, wellness is an active process of awareness and making choices toward a healthy and fulfilling life. It is a process of change and growth. This state of complete physical, mental and social well-being motivates me.
Creating this blog is just another way for me to connect and you to learn. (Side note: This is something I have wanted to create for years and I am so proud to have finally been able to kick off EricaChrist.com with everyone!)
I digress. Of course, movement and Pilates is my passion. Pilates has saved me from injury; makes me strong and flexible; and keeps me sane and happy. Teaching gives me a sense of focus that relaxes me like nothing else and is a gift. I emphasize here that Pilates is for everyone, no matter your (perceived) ability, age, gender (40% of my clients are men!) or physical state. I welcome you to my studio, so I can give you the attention you deserve without distraction.
https://ericachrist.com/wp-content/uploads/2019/03/wellness6.jpg
500
672
matt540
https://ericachrist.com/wp-content/uploads/2019/03/bblue-300x78.png
matt540
2019-03-21 18:24:00
2019-03-28 15:04:02
What Wellness Means To Me (spoiler alert: attention without distraction)